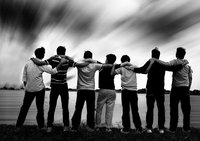 Welcome!
We are a friendly group of people, mainly from Hatherleigh, and surrounding villages, who want to share the relevance of Jesus and church family, in everyday life.
Look forward to meeting you soon...
Covid-19
Sadly, following national guidelines, we will not be meeting as a Church on Sunday mornings for the near future. This also means no monthly computer help sessions.
In the meantime if you need any help or support, please call Patrick and Andrea on 01837 810057 or Donald and Sarah on 01837 810144 and we will do our very best to help or direct you to where you can get the appropriate help.
Psalm 91
1 Whoever dwells in the shelter of the Most High
will rest in the shadow of the Almighty
2 I will say of the Lord, 'He is my refuge and my fortress,
my God, in whom I trust.'
3 Surely he will save you
from the fowler's snare
and from the deadly pestilence.
4 He will cover you with his feathers,
and under his wings you will find refuge;
his faithfulness will be your shield and rampart.
5 You will not fear the terror of night,
nor the arrow that flies by day,
6 nor the pestilence that stalks in the darkness,
nor the plague that destroys at midday.
7 A thousand may fall at your side,
ten thousand at your right hand,
but it will not come near you.
8 You will only observe with your eyes
and see the punishment of the wicked.
9 If you say, 'The Lord is my refuge,'
and you make the Most High your dwelling,
10 no harm will overtake you,
no disaster will come near your tent.
11 For he will command his angels concerning you
to guard you in all your ways;
12 they will lift you up in their hands,
so that you will not strike your foot against a stone.
13 You will tread on the lion and the cobra;
you will trample the great lion and the serpent.
14 'Because he loves me,' says the Lord, 'I will rescue him;
I will protect him, for he acknowledges my name.
15 He will call on me, and I will answer him;
I will be with him in trouble,
I will deliver him and honour him.
16 With long life I will satisfy him
and show him my salvation.'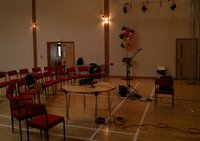 A typical Sunday consists of coffee/tea from 10.30 am followed at 11.00 am by an opportunity for worship (through singing songs) and Bible based teaching.
We have organised children's work running along side the main meeting, all leaders and helpers are DBS checked.
We want to be a relaxed and friendly church, where people join in as they feel comfortable and come and go as convenient to them.
We would like to take this opportunity to invite you to come and join us one Sunday from 10.30am, come and have a coffee, say hello and see what we are about.
There are no events on the church calendar.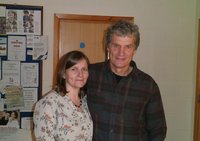 Sarah and Donald
Donald and Sarah have lived in Hatherleigh for 28 years. Donald works on a local farm and Sarah works in the pre-school.
They enjoy walking their dog in the countryside and spending time with family and friends.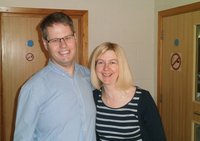 Andrea and Patrick
Patrick and Andrea have lived in Hatherleigh for over 20 years. In their earlier years, Patrick and Andrea were dairy farmers at Zeal Monachorum.
Patrick enjoys computers, cycling, cake, coffee and chatting.